LOOKING FOR A WAY TO GET YOUR 2017 DUES PAID FOR YOU?
Just sign up a NEW member and your dues are waived for 2017! 
The new member must indicate your name on their membership form submitted along with their payment.
Learn How...
---
ORDER your
Moen Lake Chain Pennant!



MOEN CHAIN GEAR
Proudly display the Moen Lake Chain Association logo. We have a way for you to fly it, wear it and even eat off of it!

Clean Boats / Clean H

2

O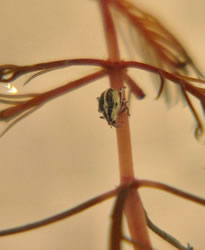 Aquatic Invasive Species are destroying our lakes. It takes all of us to monitor and manage this detriment to our ecological stability.
The Oneida County AIS / Clean Boats Clean Water website has the latest information about Aquatic Invasive Species in our area. Visit it often at http://oneida.uwex.edu/community-development/aquatic-invasive-species/.
---
Adopt A Shore Program
This is a participatory program that ALL OWNERS can and should participate in. Download the Aquatic Invasives Presence/Absence Report form.
For additional information CONTACT US at manager@moenlakechain.org and select the Adopt A Shore subject for your quest
For detailed information about the Wisconsin Aquatic Invasive Species program visit the Department of Natura Resources web page at: http://dnr.wi.gov/topic/Invasives/
We need VOLUNTEER's - get involved today!